Welcome to Hat-Affairs.com, the website for hat design, headpieces and accessoires!
I handcrafted all hat and hedpiece models with loving attention to detail. Each piece is unique.
The main materials I use are latex, leather, pvc, silk, brocade etc. Pearls, feathers and veilings are used in addition.
Delivery time is approximately 6 weeks after order entry. I would be happy to keep you informed about hat-affairs' activities.
Just send a short mail to info@hat-affairs.com.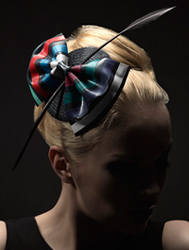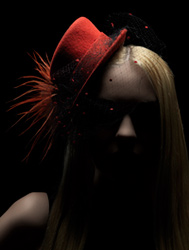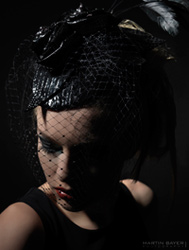 Photos © by Martin Bayer | Photography